Diversity & Inclusion
As a Partnership we are built on trust. Our culture and values embrace diversity, it's what makes us stronger. A diverse and inclusive workforce brings with it diversity of thought, skills and experience which enable us to be progressive, innovative and make a difference.
We strive to create an inclusive environment where all our people can achieve regardless of any difference. It is therefore important to us to support initiatives that work towards our ultimate goal – to have a workforce that is reflective of wider society. One where all people, regardless of gender, race, religion, age, disability and sexual orientation, feel respected and able to fulfill their career goals without any real, or perceived, barrier. Fundamentally our aim is to create a workplace where diversity is no longer on the agenda, because it is only then that we will have created a community where no issues with diversity exist!
"Creates a family type atmosphere with true team cohesion. This is unlike any other working environment I have experienced in the past."
– Anonymous feedback from Property Week's 2018 Best Places to Work
In 2018 we set out some goals to hire, promote and retain a more diverse range of people (with a particular focus on females at senior levels). To achieve this our actions included engagement with external agencies, reviewing our recruitment strategies, HR policies and reviewing our data.
Since then we have achieved the following:
Salary Committee (Salco) involvement in promotion decisions to ensure fairness, consistency and transparency across the firm
Maternity and Paternity policies reviewed to ensure they are competitive with the market
Parental Leave coaching has been introduced
We have widened the pool of universities we attend to attract a more diverse pool of graduate applications
Our graduate intake in 2019 was 41% female
Unconscious bias training rolled out
Mental Health First Aider Training introduced
In addition to the above we are partnering with a number of organisations to support us on our ongoing journey: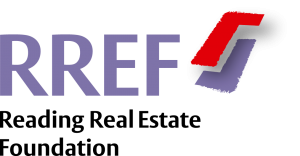 Since 2019 we are Bronze members of Pathways to Property, an initiative for Year 12 students in UK state schools and colleges who would like to find out more about a career in the property sector. It is an initiative led by the Reading Real Estate Foundation at the University of Reading and we hosted our first work experience students last year.
We have lots more exciting plans in the pipeline and our 2020/21 Diversity & Inclusion strategy which will be published soon!